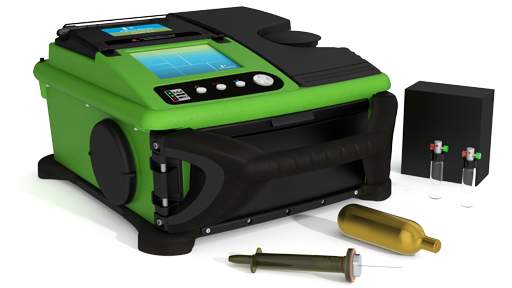 The portable Torion T-9 portable GC/MS is designed to carry into the field, and is ideal for rapid screening of known and unknown substances, such as explosives, accelerants, chemical threats, and hazardous substances.
A small diameter low thermal mass (LTM) capillary GC delivers chromatographic resolution and performance that is equivalent to benchtop analyses, without the need to transport samples from the site to a fixed base laboratory. Sensitive and selective mass-based detection ensures the Torion can deliver reliable results for a wide range of compounds.
Operation and reporting couldn't be easier, thanks to the instrument's touchscreen and easy to use Chromion PC software. Working in conjunction with the extensive NIST library database, known and unknown peaks are identified efficiently and intuitively, displaying compound name, peak retention time, and library match confidence quality.